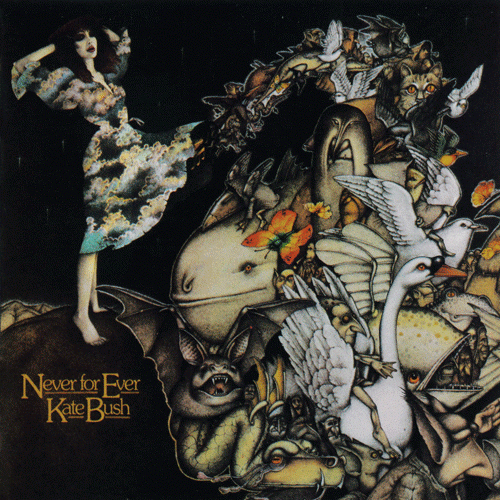 Kate Bush ha creado un universo propio y un camino por el que transita gran parte de la música actual. Hay una legión de cantantes y músicos que han escuchado con adoración sus discos. Incluso, si no son fans, han estudiado al personaje y sus decisiones como artista autónomo, desde The Knife a Lykke Li, pasando por Amanda Palmer o Björk.
Hasta la propia Lady Gaga, pero es difícil equiparar a alguno con su música, delicada y terrible, onírica y sensual. Su discografía es ejemplo contradictorio, como toda su personalidad, de la voluntad de conducir esta música desconcertante al público mayoritario. Las canciones son sinceras y profundas, pero al tiempo producto, juego y delicia pop que no quieren plegarse al estándar.
Son el destilado de su música preferida (de los Beatles a Captain Beefheart, de Alan Stivell a Zappa, pasando por Bowie y Pink Floyd). Equilibrio difícil, que empieza en el rock progresivo y la psicodelia, aderezado en demasía por el pop dulzón, se interna en el postpunk y los sintetizadores, y lo culmina con la imaginación portentosa de sus letras y la búsqueda incansable de nuevos sonidos y efectos chocantes.
Rareza. Belleza y humor, lo sublime y lo grotesco. Temas que empiezan de una forma pegadiza y de repente se adentran por un camino imprevisto, con arreglos sorprendentes. Por encima de todo, la voz de su intérprete, capaz de alcanzar octavas que pocas cantantes se atreven a acometer en el pop. No se encontrará en sus composiciones la huella del rock norteamericano, pero sí la de los clásicos de Hollywood.
Hay elementos muy importantes del rock sinfónico, el glam… Kate tiene una gran deuda con el folk inglés, con sus raíces irlandesas y celtas. Pero también hay menciones a músicas en el margen: los ritmos africanos, brasileños, el reggae… hasta toques flamencos.
Never for ever permitió a Kate Bush regresar a los primeros puestos de las listas. Los singles alcanzaron ciertamente popularidad, pese a que en esta ocasión los temas tratados mostraban ya las inquietudes y opiniones de Bush. Army dreamers (número 16 en Reino Unido) esconde bajo su delicado aire de vals una crítica al sistema británico y Breathing (número 16 en Reino Unido) reflexiona sobre los peligros de una catástrofe nuclear. Blown away es un tributo dedicado a un amigo íntimo fallecido. En las navidades del 80, Kate publica el single December will be magic again, que alcanza el puesto número 29 en Reino Unido.
Side one
1."Babooshka" 3:20
2."Delius (Song of Summer)" 2:51
3."Blow Away (For Bill)" 3:33
4."All We Ever Look For" 3:47
5."Egypt" 4:10
Side two
6."The Wedding List" 4:15
7."Violin" 3:15
8."The Infant Kiss" 2:50
9."Night Scented Stock" 0:51
10."Army Dreamers" 2:55
11."Breathing" 5:29
kate bush. Never for Ever. FULL ALBUM
Kate Bush - piano, keyboards, vocals, harmony vocals,
Ian Bairnson - guitar, bass vocals
Brian Bath - acoustic & electric guitar, background vocals
Alan Murphy - acoustic & electric guitar, acoustic & electric bass
Paddy Bush - harmonica, mandolin, balalaika, bass vocals, sitar, vocals,
Kevin Burke - violin
Adam Skeaping - viola, string arrangements
Joseph Skeaping - lironi, string arrangements
Duncan Mackay - keyboards, Fairlight digital sampling synthesizer
Max Middleton - keyboards, Moog synthesizer, Fender Rhodes, string arrangements
Larry Fast - keyboards, Prophet synthesizer
Mike Moran - keyboards, Prophet 5 synthesizer
John L. Walters and Richard James Burgess - Fairlight CMI digital sampling synthesizer
Del Palmer - bass, vocals, fretless bass
John Giblin - bass, fretless bass
Stuart Elliot - drums, bodhran
Preston Heyman - percussion, drums, background vocals
Morris Pert - percussion, timpani
Roland - percussion