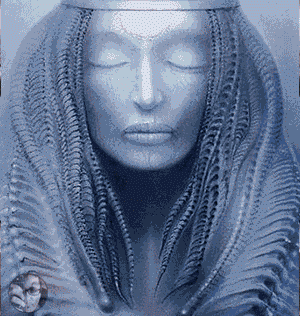 Con 'Brain Salad Surgery', el soberbio triunvirato de ELP gesto el que para muchos (o casi todos) es el disco más inspirado, impresionante y desafiante de su carrera. La incorporación de una mayor gama de sintetizadores, hecho facilitado por el hecho de que Bob Moog (el inventor de los sintetizadores que llevan su nombre) colaboraba cercanamente con Emerson, permite que el departamento de teclados - tan fundamental para ELP - funcione con un nivel de pirotecnia que llega a los límites de lo insólito.
Mientras tanto, Palmer parece seguir aumentando su capacidad de resistencia física, y Lake empieza a hacer florituras en la guitara eléctrica que funcionan muy bien con el potente arsenal exhibido aquí.
En entrevistas los tres músicos coincidieron en resaltar no solo el nivel de fuerza, sino también la capacidad de trabajar juntos en los arreglos y ejecuciones con una compenetración mayor que en sus cuatro discos de estudio previos, y que nunca llegarían a repetir en el futuro.
El tema de inicio es un poderoso cover del himno cristiano anglosajón Jerusalem (un cover que Emerson ya tenía pensado desde sus tiempos en The Nice). El siguiente es Toccata, otro cover más impactante aun, esta vez de un extracto del 4to. Movimiento del Concierto No. 1 para Piano del argentino Alberto Ginastera (el mismo que elogio en persona esta versión cuando Emerson se la hizo escuchar).
Este tema incluye un alucinado interludio compuesto por Palmer, repleto de efectos generados a partir de golpes de tambores conectados a unos sintetizadores: dicho interludio funciona como un complemento perfecto para la partitura reciclada por Emerson.
El oyente recibe un descanso merecido con la delicada balada romántica Still... You Turn Me On, compuesta por Lake: resulta curioso cómo se alternan el sonido del clavicordio y el de la guitarra wah-wah sobre el trasfondo de acordes de guitarra acústica.
Benny the Bouncer es un tema frívolo al estilo de un fondo para una comedia cinematográfica muda, como un oportuno ligero aperitivo antes de entrar al implacable plato de fondo: la suite de tres Impressions, Karn Evil 9. Dicha suite tiene una lírica inspirada en una temática futurística que involucra proféticamente una visión crítica del avance de los mass-media y de la alta tecnología en las estructuras sociales.
1st Impression es una muestra efectiva del sinfonismo pesado y ostentoso de ELP, pero sonando más duro que nunca. 2nd Impression es un instrumental de corte jazzero que incorpora toques tropicales bastante bizarros. 3rd Impression comienza con texturas de piano y percusiones sutiles, para luego retomar un motivo de 2nd Impression, y volver a la misma contundencia de 1st Impression; su final sintetizado es de antología, con una secuencia creciente que anuncia la omnipresencia absorbente de la tecnología en nuestras vidas.
Temas
Jerusalem
Toccata
Still... You Turn Me On
Benny the Bouncer
Karn Evil 9 [1st Impression; 2nd Impression; 3rd Impression]
Emerson, Lake, and Palmer Full Album
Integrantes
Keith Emerson: organos, piano, sintetizadores, acordeon, clavicordio, voz botica
Greg Lake: bajo, guitarra electrica, guitarra acustica de 12 cuerdas, voz
Carl Palmer: bateria, percusion, percusion sintetizada